Today, K3 just
spoiled me
with something
beyond adorable
xD So what happened?
Obi shall tell you:
Mwahahahahaha
.... here I go again on my Zen fantasies xD Blame K3 for posting this: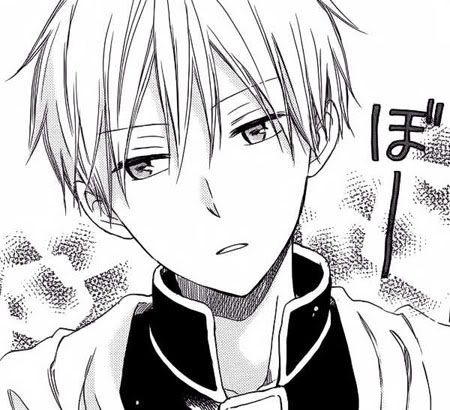 KYAAAAAAAAAAAAAAAAAAAA!!!!!!!!!!!!!!!!!! xD
I've been staring at it for so long that I think my computer's gonna melt, LOLz.
The image is from Akagami no Shirayukihime II, and oh my god I'm so killing him with huggles xD
Mwahahaha!
Since I'm on Zen-mode today, I have something Zen-related to share:
Some goodies from Akagami no Shirayukihime volume 6 =3
Here's the cover:
Two of my princes in the cover,
KYAAAAA!!!!! xD
There's an adorable illustration of Zen and Shirayuki in the tankoubon: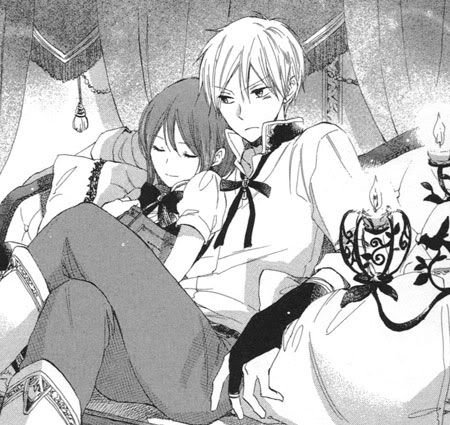 *SQUISHES AND GLOMPS HIM LIKE CRAZY *
There are fun omake strips/parts in the tankoubon too:
I don't need to understand it to know how CUTE it is. Especially with Obi there. Zen and Obi moments are always hilarious~ I really really love it when Obi (or anyone else... especially Izaya and Mitsuhide) teases Zen,
fufufufu~
Zen has been very cute throughout the tankoubon...
throughout the series
rather,
mwahahaha:
Of course he knows, that's why he constantly tortures me by making cute/amusing/awesome faces... causing me nosebleeds. LOLz
Oh, there are some colored pictures of my Zen and his beloved in the tankoubon. Here's one:
and here's the other (which is chapter 22's cover too):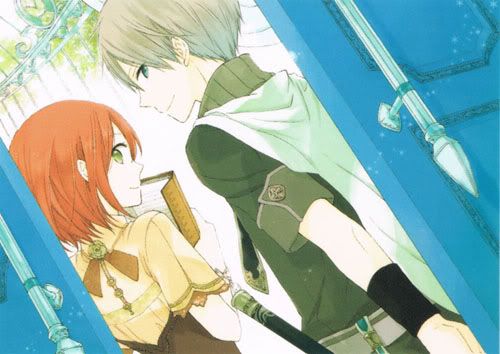 Hope you enjoyed the images as much as I did xD Oh please:
Buy the manga to support Sorata-sensei!
You don't need to understand Japanese to appreciate it (Omari's Sister will already help us with that problem anyway ;D); it's already so satisfying just to look at these lovely images~
Oh yeah, there are cool stuff in the earlier volumes too. Like in volume 5, Zen uses Raji as a shooting practice (as in, Zen with an arrow, then Raji with an apple on his head xD LOLz) but I forgot where I placed the scans... ahahaha....