Sengoku Basara Stage Photos! We finally get to see pictures of the cast in their costumes, and they look fantastic!
[ CAST PHOTOS ]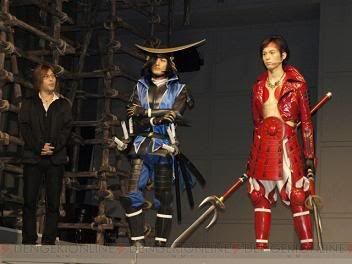 The guy on the left seems to be the director and writer, Daisuke Nishida. While the other two are the main characters of the show: Date Masamune and Sanada Yukimura.
Oh he really looked like Masamune that became real! And Yukimura . . . his costume looks weird if you see it in real life. But his actor's cute. Hehe~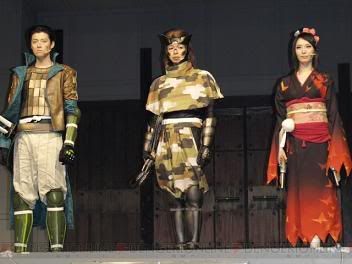 From left to right: Katakura Kojuurou, Saturobi Sasuke, and Nouhime.
Kojuurou became a heartrob! Haha! While Sasuke looked a little weird . . . but Nouhime's perfect!
From left to right: Mori Ranmaru, Akechi Mitsuhide, and Oda Nobunaga.
Ranmaru's actor should really be a kid. Mitsuhide . . . doesn't suit him match. While Oda, yes, perfect! Haha!
[ SCENE SAMPLES ]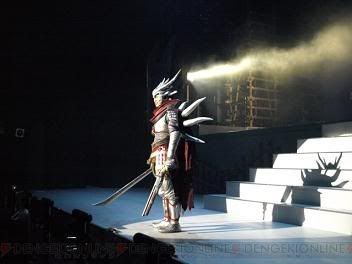 Oda Nobunaga being evil as usual
Oda Nobunaga in . . . a shooting pose?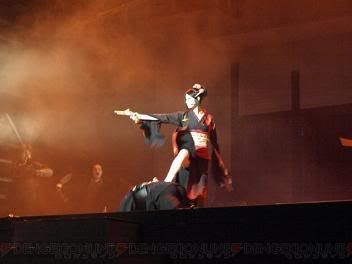 Nobunaga's bride . . . really sexy and awesome!
Nobunaga and Ranmaru.
Mitsuhide enjoying himself.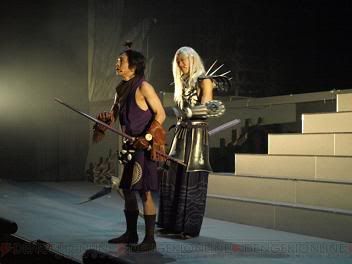 Mitsuhide doing what he does best. . . betraying and playing dirty.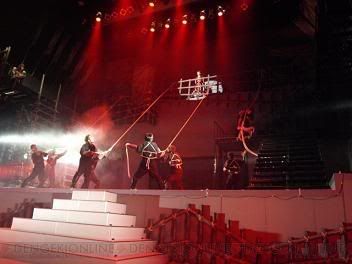 A main character shows up from above.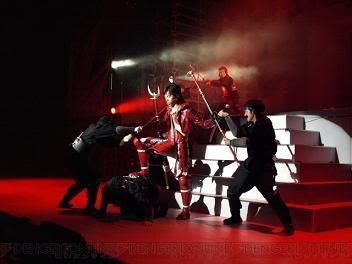 As usual he does his awesome moves.
I didn't expect him to have a match with Nouhime though . . .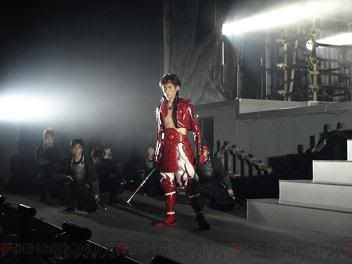 But oh he's so damn cute . . . .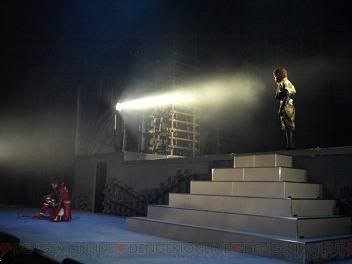 He's also very e-MOE. Seeing Sasuke trying to comfort him is so . . . DAAAAAAW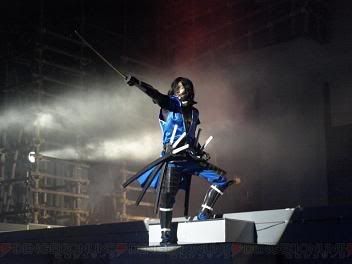 "ARE YOU READY GAIZ?!"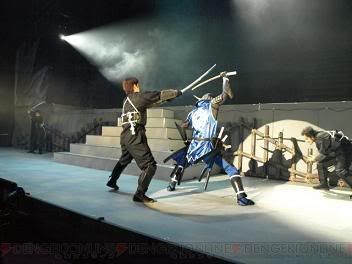 Other main character kicks ass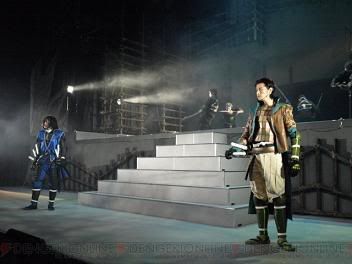 Him and his subordinate are epic awesome!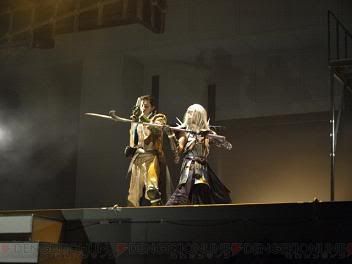 Kojuurou vs Mitsuhide. Go bishie Kojuurou!
Oh the main duo . . . I love these two so much. Seeing them fight side by side is very delightful for me. Hehe~
They're the main characters so the spotlight's all theirs of course! Hehe~
Battle scenes . . . in a musical . . . this looks fun and awesome~
Yay to more fight scenes!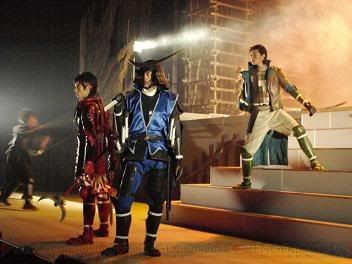 A close-up of the duo with Kojuurou . . . nice~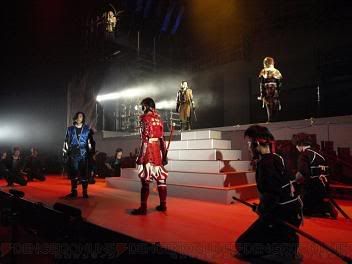 The main four characters are in this scene
THIS MUSICAL LOOKS REALLY FREAKIN' AWESOME I CANNOT WAIT!!!!!
However, admission is more than 6,000 yen and flight to Japan's also pretty expensive. *despair*
Hopefully there'll be a video of this manly musical out someday! And really soon too! Hehe~