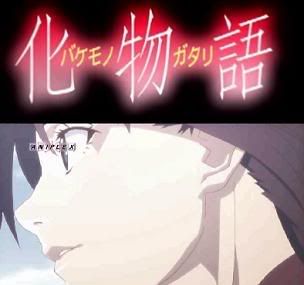 The second PV of Bakemonogatari with more scenes from the anime and more dialogues from the characters!
WATCH ON YOUTUBE . . .
. . . OR SEE HIGHER RESOLUTION AT THE
OFFICIAL SITE
!
[ KOYOMI ]
Main character of the series, Koyomi Araragi, is voiced by Kamiya Hiroshi!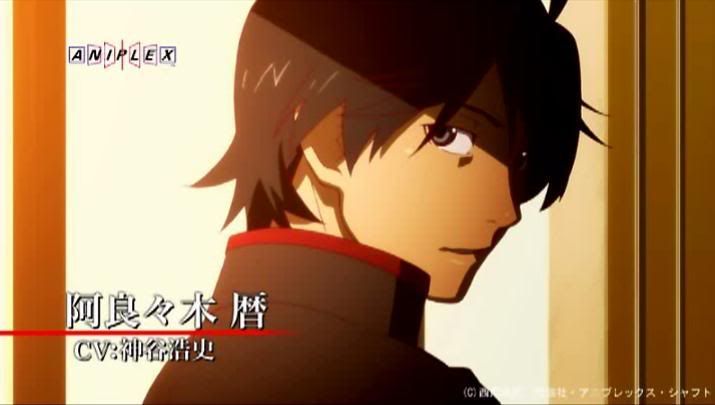 HOTTEST ANIME SCENE KOYOMI I'VE SEEN SO FAR!
*nosebleed*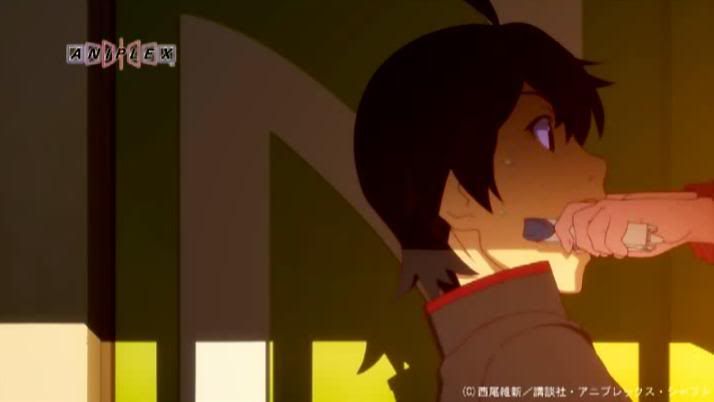 But his hairstyle is still pretty dorky . . ehehehe . . .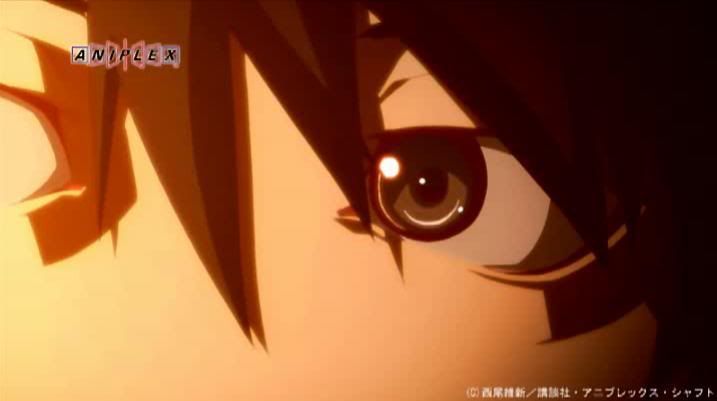 Kamiya Horishi voiced him so that seiyuu + SHAFT usually equal to Nozomu of Sayonara Zetsubou Sensei. That scene made me thing of Nozomu-sensei alright.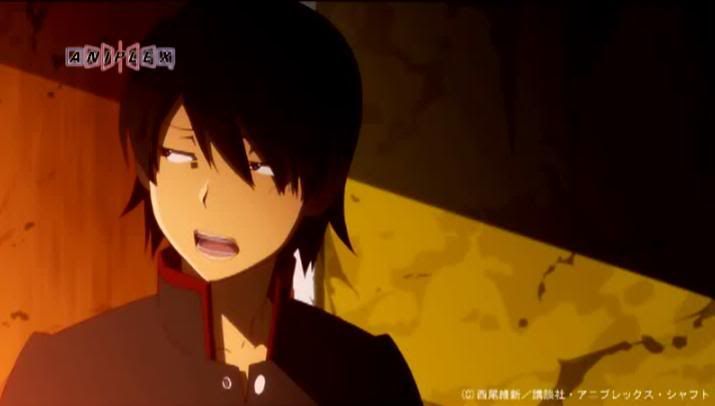 But the way he talked sure sounded more like Natsume of Natsume Yuujinhou. Ah well, he really should sound younger since he's around Natsume's age after all. Hehe.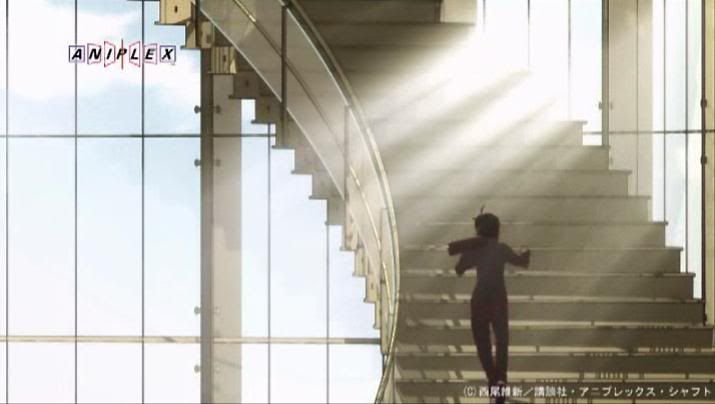 This is perhaps a scene before him and Katagi met. Those stairs . . . so loooooong . . . I'm so happy my school didn't have such stairs O_O And thank goodness for elevators!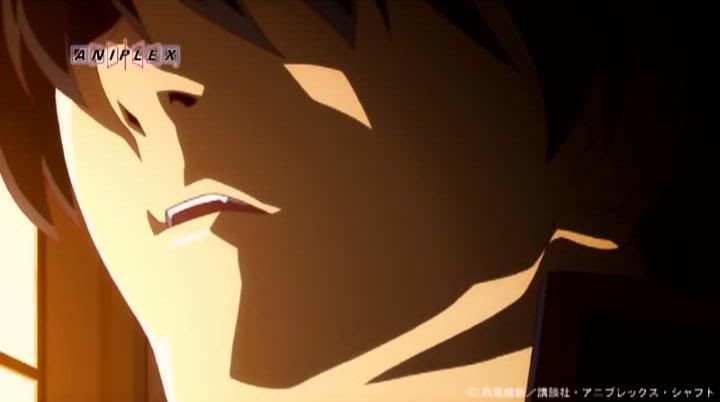 Ah yessss~ creepiness. I love horror stuff!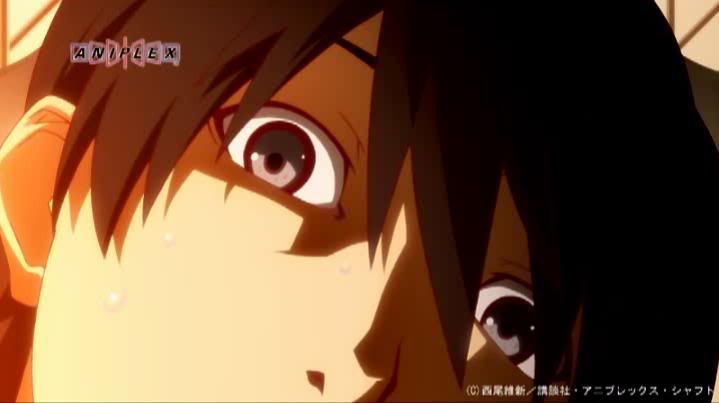 THOSE BLOODSHOT EYES ATTRACT ME SO!!!! *_*
[ HITAGI ]
Our leading lady, Hitagi Senjougahara, is voiced by miss Saito Chiwa!
I already like her from pictures and spoilers, and I like her even more when I heard her talk and move *_*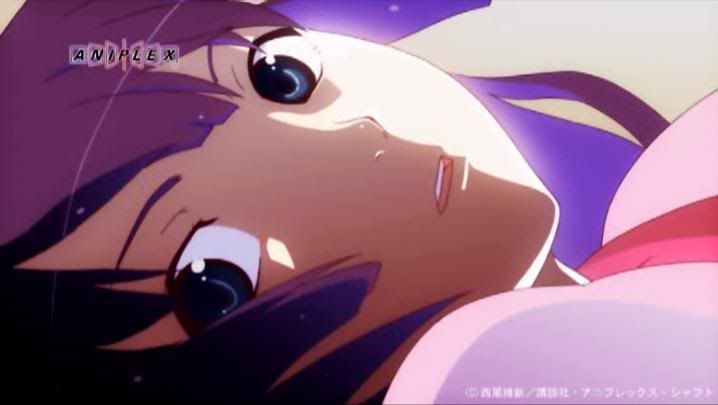 SHE IS SO BEAUTIFUL!!!!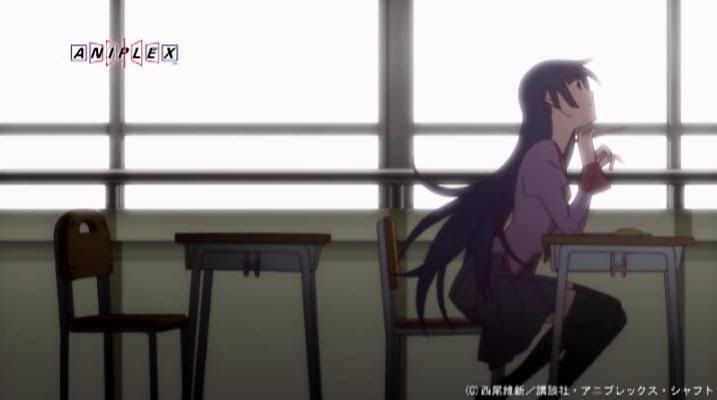 If I saw this scene without any background of the series, I would have thought of this anime as a slice of life shoujo wherein the loser leading boy has a crush on some pretty popular girl.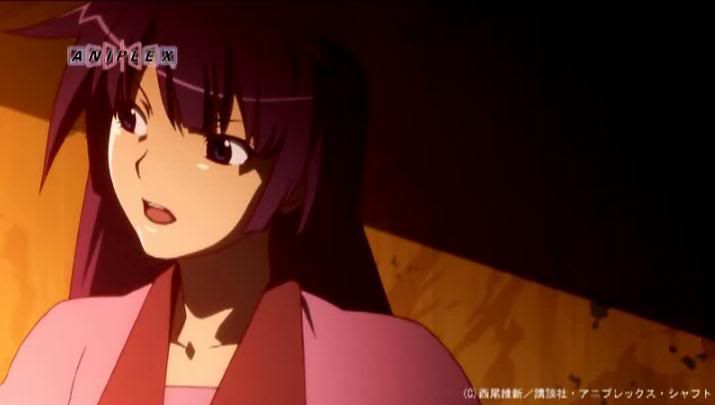 I've heard she claims to be tsundere . . . but tsunderes don't usually admit that, right? Hehe.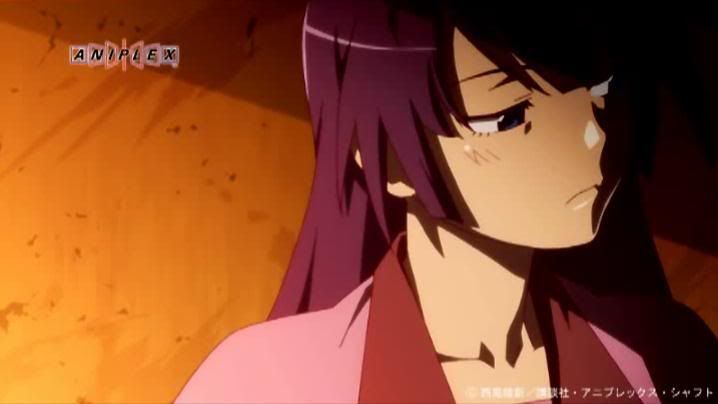 I think she's moe. Haha! Not the annoying type of moe. Perhaps Mio of K-ON's level of moe. Haha!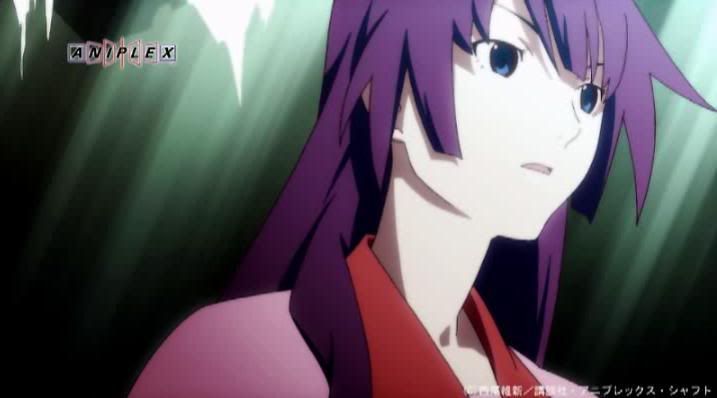 She is also a pretty troubled girl who has a terrible secret. It's such a weird secret actually. Well, a weird secret is better than a lame secret (like "
I'm secretly an otaku!!!
" OH COME ON!!!)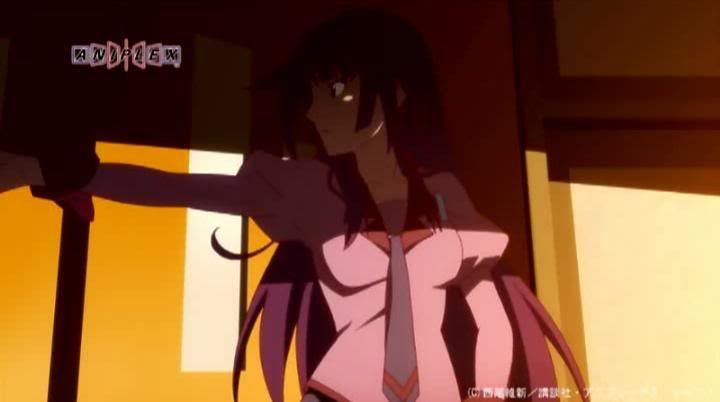 If Kuroshitsuji provided me an epic awesome character who uses
dining utensils
as weapons, then Bakemonogatari has shown me a character that uses
school supplies
as weapons! YOU ARE AWESOME GIRL!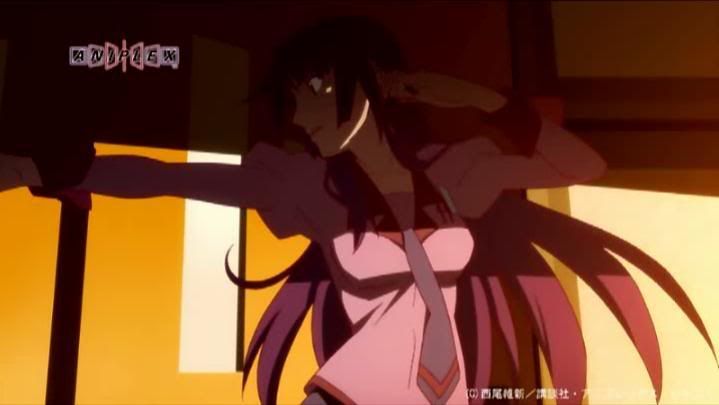 And that pose . . .
pretty sexy
~
[ KOYOMI AND HITAGI ]
My OTP . . .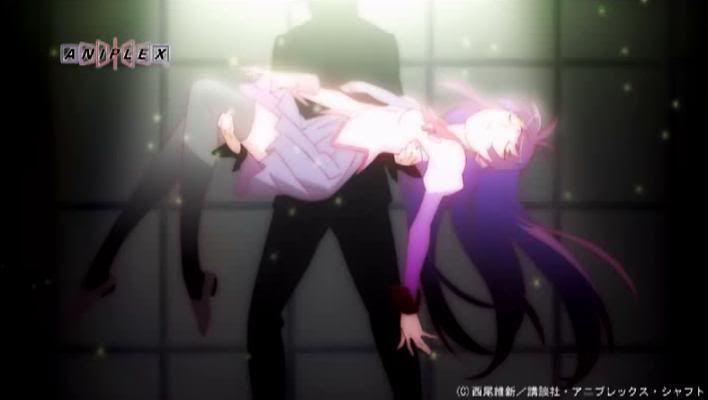 stuns me . . .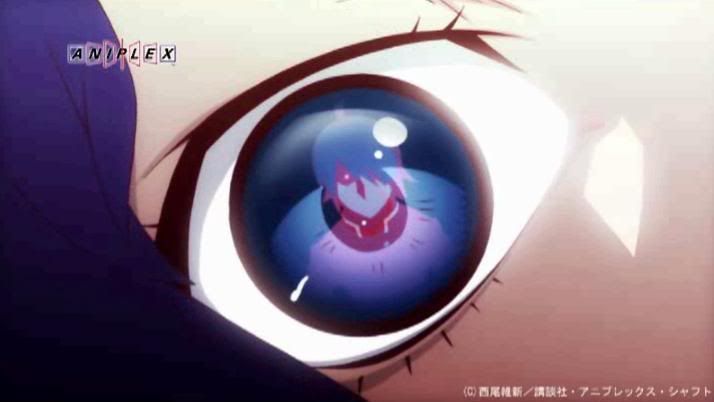 amazes me . . .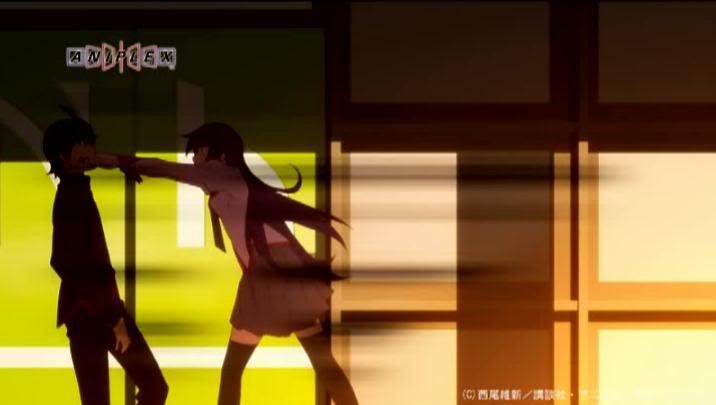 and cracks me up!
Haha! I ship these two as early as know! Mwahahahaha!
[ OTHERS ]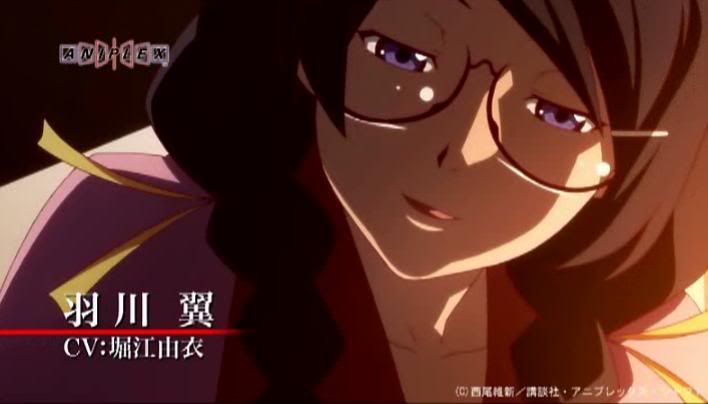 I forgot this girl's name. I'm not usually fond of megane girls but she seems likable. Hehe.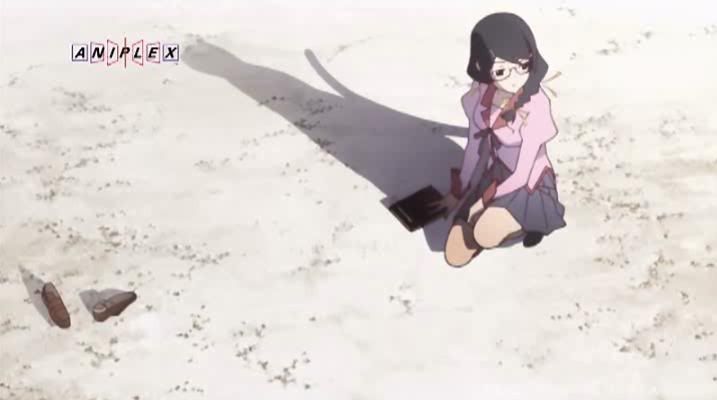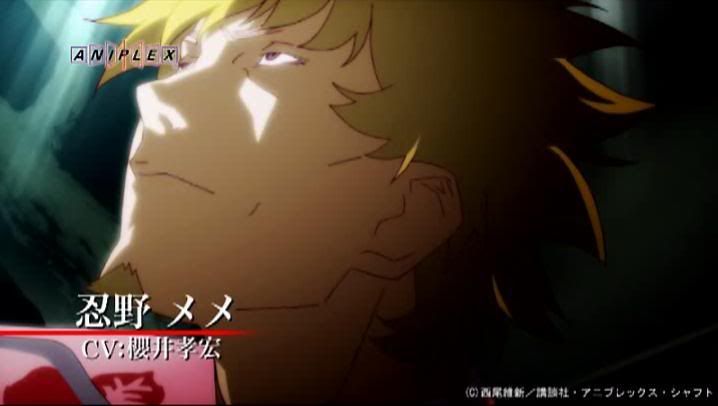 Sakurai Takahiro's not exactly voicing a young bishie this time, but it already seems that this dude is someone awesome! Hehe!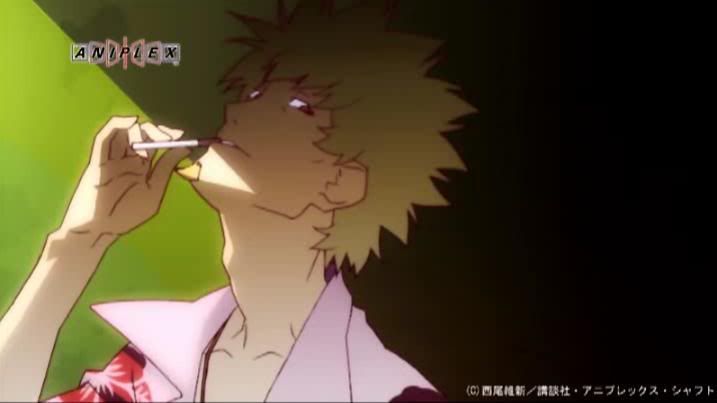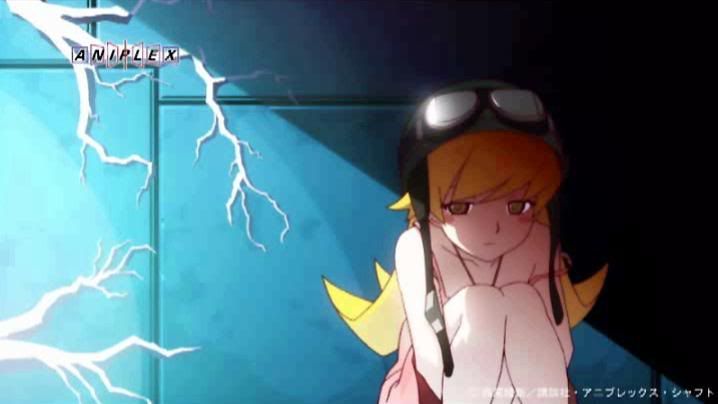 I don't remember who this girl is either . . . but she's pretty *_*
That's all the screenshots I've managed to capture. Hehe~
The preview already seems so amazing! It's making me more excited to watch the anime already! Yay!