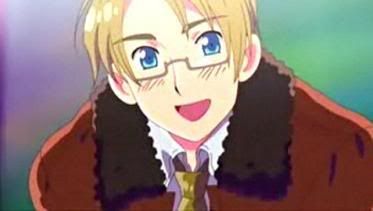 It still makes me frustrated that the latest episode still doesn't continue from the previous episode . . . BUT . . . they are still so fun and surprises us with lovely things when he least expect them to appear! Haha!
By the way, it's an Axis Powers + Allied Forces episode as well. I think Italy, Germany, America, and China got the most screentime.
We also have a very special guest! Hooray!

Let's begin with the Axis Powers:















Perhaps the cultural reference on this is that Chinese people in all over the world have their little towns in whatever country they are. In short, they can build a town anywhere. Haha!
Haha! Arthur being sold with food for 30 dollars! Was it overpriced? It seems like it, but Chinese in my place are more into selling cheap goods. Or perhaps it's because Arthur's a foreigner. Haha!
Arthur complaining that Yao's people made the conference room into like that . . .oh I could always expect him to complain about something. Haha!
The chinese words . . something-fei-chong . . . my chinese fails OTL













~ Click images for bigger versions