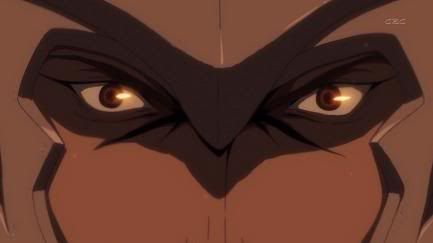 FINALLY! I had been waiting for these episodes and I'm very happy that the 9th and 10th episode came together!
Main villains are being more evil; Powerful leaders are not safe; direct and most loyal servants of those leaders go emotional; Masamune being epic awesome as usual.
I LOVE THESE EPISODES!!!!
Oda is so heartless. He's the one who provides bloodshed fanservice in this series. Haha!
We know that Oda is cruel to his sister, but if he has absolute zero compassion for her, he wouldn't think of keeping her alive, right? Even if he just wants someone to torture, I believe he's not the type who likes to keep "pests" around him, right? So perhaps even a little bit there's a human side of him.
The Demon King's bride, even in disguise, is so obvious to me because of the eyes. Hehe~
She is so sexy and awesome! Woman in kimono + guns = SEXY BADASS!
I can't stop laughing when Mitsuhide's like swinging while walking towards Oda. Haha!
Mitsuhide winning against Takeda because of cheating . . .bad boy
I am surprised that he was able to survive from Masamune's and Kojuurou's combo attack! He must be really freakin' strong
I guess it's pretty obvious that Mitsuhide's gonna betray, with all the sudden flattering and doing some actions on his own . . and lying to Oda even! I wonder what masamune had something to do with his plans . . .

There are a lot of events involving master-servant relationships in this episode. So I'll just talk about each pair and mention favorite scenes. Hehe!
[ MASTER-SERVANT: EPICNESS! ]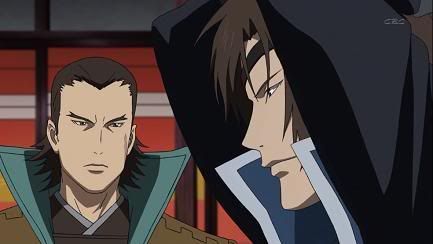 Kojuurou saying he'll accept punishment for pointing a sword at Masamune. Oh I adore extremely devoted servants who apologize even if they just did what they think is best. Hehe~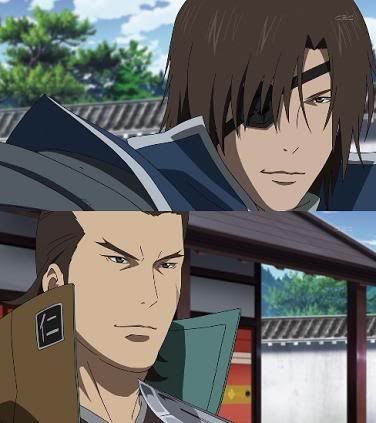 Masamune telling him to not talk about that shit again. Haha! He's so awesome~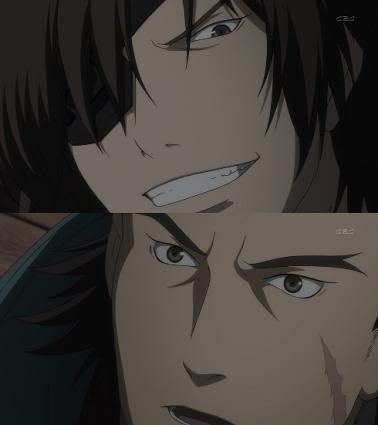 Kojuurou has this incredible power of being able to get at once whatever Masamune has in mind. Haha~
OH GOD THAT CHEEKY GRIN MASAMUNE!!! YOU ROCK! Hahaha!
A merging made of epic fail on the scene when they are in battle position. It's . . err . .panned? (I should study media camera terms again) sideways so some parts aren't exactly shown.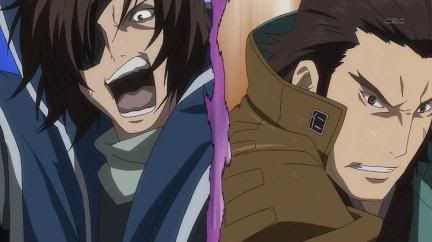 Their superpower attacks! Wheeee~ Masamune in that screenshot makes me guffaw though. Bwahahahha!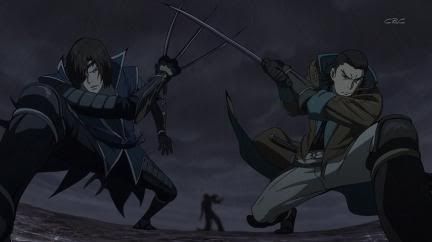 End-of-attack pose. They look cool and this scene would've been freakin' awesome if Mitsuhide got beaten up. It's rare for them to do a combo after all! Sadly, for a super combo, not much effect on the enemy. Awesomeness of their combo lacked impact~
[ MASTER-SERVANT: CHEER UP! ]
Sasuke cheering up Yukimura is sooooooo cute~
Unfortunately, Yukimura just felt extremely helpless since it's his most important person that got hurt so all logic doesn't enter brain (much lesser than usual, haha!)
[ SERVANT-SERVANT: ONE-SIDED OTP! ]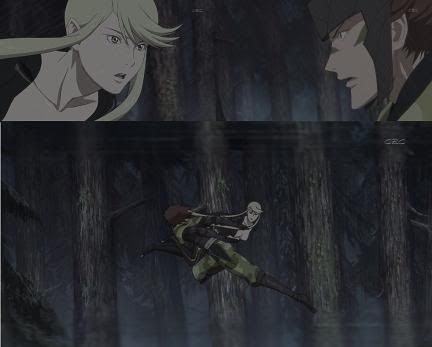 That scene how they suddenly came across each other was so beautiful~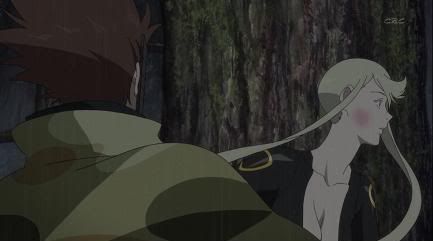 Kasuga was so into revenge mode that she's being too emotional so Sasuke did the BITCHSLAP so she could come to her senses. Haha! You're so awesome Sasuke~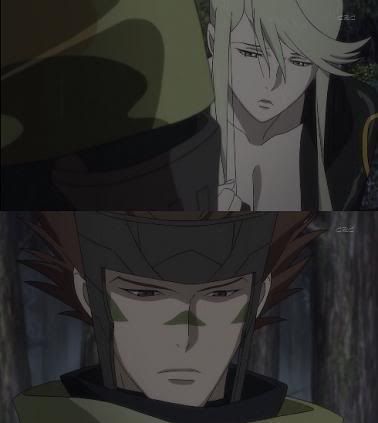 OH THAT SCENE MADE ME SQUEEEEEEEEEEEEEE~
YOU FREAKIN' LOVE HER SASUKE!!! YOU REALLY DO!!!!!
BUT YOU'RE NOT THE PATHETIC PARTY IN A ONE-SIDED RELATIONSHIP! YOU REALLY HELP HER!!! YOU EVEN SUPPORT HER LOVE FOR THE OTHER GUY!!!!
I love this pairing but I want it to stay one-sided. It's cuter this way. And I really can't imagine Sasuke to go very mushy. Ehehehe . . .
[ MASTER-SERVANT: ANGST-DRAMA FEST! ]
Seriously, these two master-servant pairs have had similar patterns on intense moments in these two episodes . . .
~ Happy Moments: Kenshin and Kasuga version ~
Kenshin's dialogues make it seem he's so hitting on her ya know . . .
~ Happy Moments: Takeda and Yukimura version ~
They're like father and son. How cute~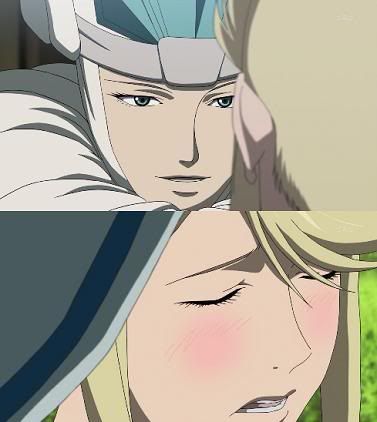 ~ WHEEE Moments: Kenshin and Kasuga version ~
I am still disturbed with Kasuga and her orgasms . . .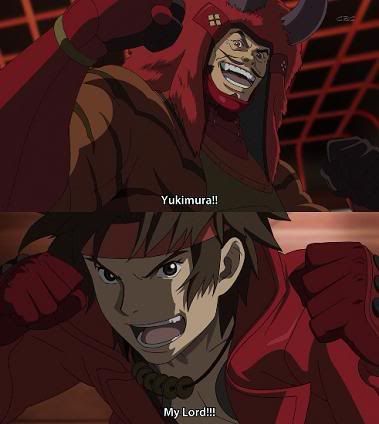 ~ WHEEE Moments: Takeda and Yukimura version ~
"YUKIMURA!"
"OYATAKA-SAMA!"
"YUKIMURA!"
"OYATAKA-SAMA!"
"YUKIMURA!"
"OYATAKA-SAMA!"
"YUKIMURA!"
"OYATAKA-SAMA!"
"YUKIMURA!"
"OYATAKA-SAMA!"
Bwahahahahahhahahahaha!!! I never get tired from laughing on this! Haha!
They even have the same pose . . . how cute~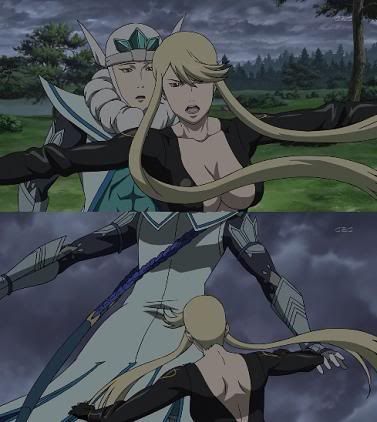 ~ Master Death Moments: Kenshin and Kasuga version ~
So sweetly heroic of Kenshin to do that! But damn, Kasuga's big boobs distract me.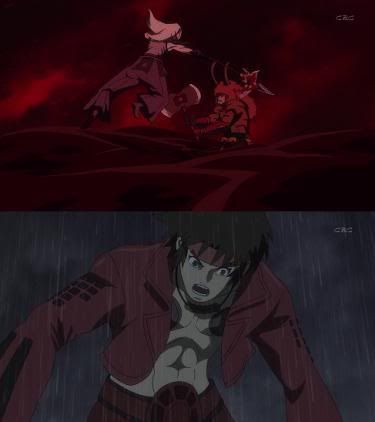 ~ Master Death Moments: Takeda and Yukimura version ~
Oh the red . . . *delighted* . . .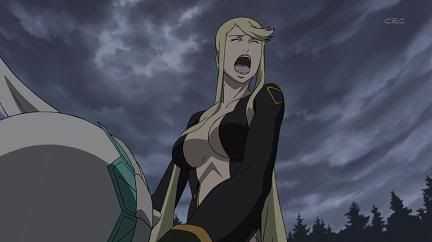 ~ Cry for Master Moments: Kenshin and Kasuga version ~
The girl scream-cry . . .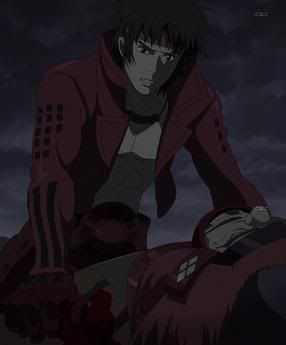 ~ Cry for Moments: Takeda and Yukimura version ~
DAAAAAAAAAAAAAAAAAAAAAAWWWWWW!!!!!!!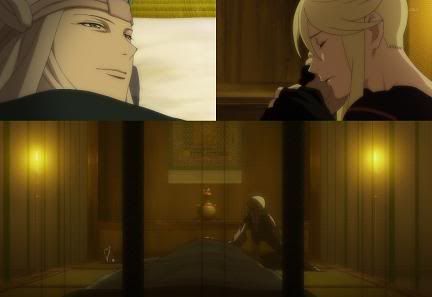 ~ Stay With Master Moments: Kenshin and Kasuga version ~
They act so canon . . . .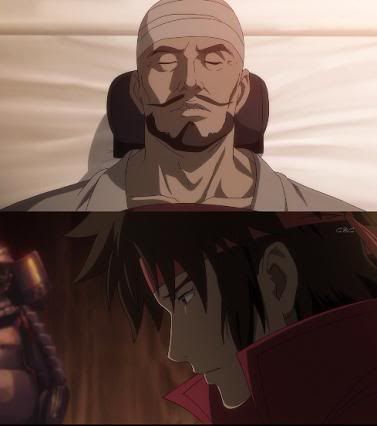 ~ Stay With Master Moments: Takeda and Yukimura version ~
DAAAAAAAAAAAAAAAAAAAAAAWWWWWWWWW
[ SERVANT: FAVORITE! ]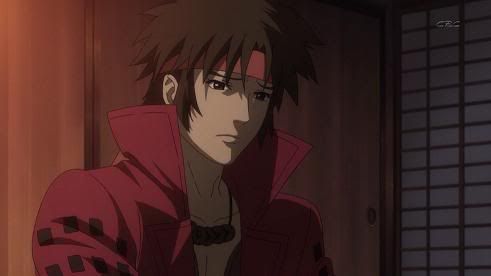 Yukimura's the most freakin' adorable character in this series! Especially when he's being emotional! He's been feeling scared and helpless in the 10th episode. Makes a fangurl want to HUGGLE HIM!!!!! OH YOU POOR LITTLE DARLING!!!!!
I'm glad that he's not the emo-angsty type that will shut himself for too long and is already decided to stay miserable. Hehe~ But it's always his master who makes him return to his usual self though. Makes me worried what will happen to him if Takeda DID die.
Anyway, I expected that Kenshin and Takeda won't be dying this early because of the "main character immunity" which is applicable to a gazillion shounen shows. But at least for such strong character, they have been
defeatable
. I appreciate this series for not being too stereotypical.
[ MASTER: FAVORITE! ]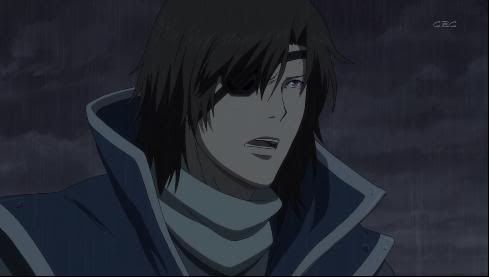 Masamune is so much fun in these episodes~ I love it most when he speaks in English! Lines that I remember:
"Damn shit!"
"Break it up!"
"You see?"
"Alright!"
His seiyuu si so freakin' awesome in voicing him. I am so happy~
[ MASTER AND SERVANT: KYAAA! ]
I LOVE seeing my top two favorite characters together! I am so happy that they're the leading characters, so of course we'll get to see many of that. YAY!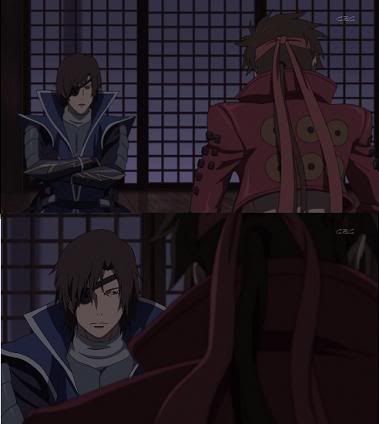 Is it just me or Masamune notices at once if Yukimura is trembling or in very-emotional mode? The Kojuurou notices that Masamune had noticed. Hmmm . . .
In the previous episodes he had issues with Kojuurou so he brought more focus on that guy. Now that it's resolved, he's being so observant of Yukimura.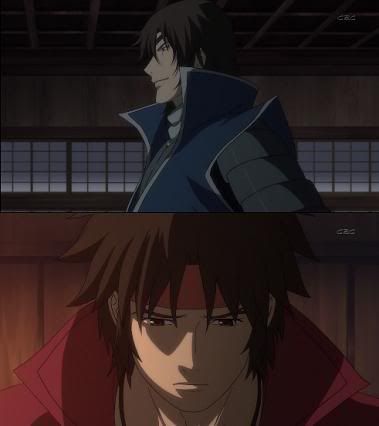 He's also pretty disappointed that Yukimura isn't acting as he had expected. But I thought he would be the type to yell at Yukimura for whining like that and stuff. But no, he just said his thoughts on what Yukimura's doing calmly, though of course there' s atone of disappointment.
I FREAKIN' LOVE THIS SCENE!
'nuff said . . . ohohohoho~
Yukimura has finally decided to fight as well. They greet each other this way.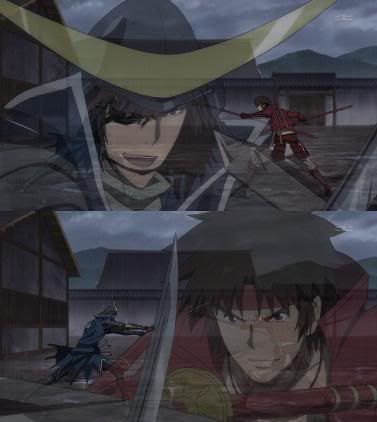 They're being freakin' awesome as usual~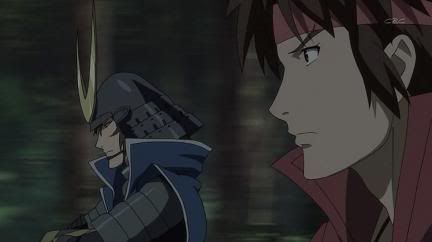 Masamune decided to go to Oda alone, right? BUT how come he let Yukimura go with him? It was like he was even EXPECTING that.
Masamune . . . you could be bias to favorite war buddies . . . Haha!
Alright! I had so much fun! I'm already spoiled on what will happen next but . . . it would be better to watch it if I actually understand what exactly was going on. Ehehehe.